Best Priced Retail Tire Dealers
Sales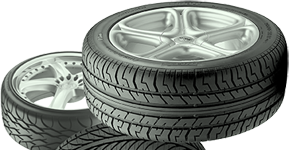 Can-Am Rubber in Saskatoon provides new and used tires for all types of vehicles, including cars, trucks, SUVs, vans, and commercial vehicles. We are one of the best priced retail tire dealers in the city—our friendly associates can help you find the right tires whether you know exactly what you need or are looking for professional expertise.
Tire Recapping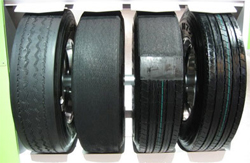 Our tire experts recap tires, which involves re-coating tires with rubber veneer. The tire brought in for recapping must be in good condition for the recapping process to work well make the tire safe to use. A tire that is recapped successfully looks just like a brand new tire. Recapping can save you 1/3 to 1/2 the cost of buying a new tire. We'll determine if your tires in proper condition for recapping.
Tire Retreading & Repair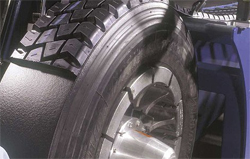 Similar to recapping, Can-Am Rubber retreads tires that are starting to wear, but are still in good enough condition to benefit from retreading. We'll restore the grip so your tires move easily and securely, even on rough or slippery roads. If you've got a small leak or puncture in your tire, we also offer repair services, including patching to extend the life of the tire and save you the cost of purchasing a new one.
Tire Vulcanizing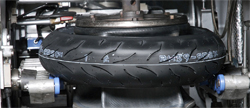 We also provide tire vulcanizing services, a chemical process that converts natural rubber into more durable materials, with additives. A method of curing and patching rubber that has advanced over several years, this service can repair holes and cracks in the tire quickly and affordably.
Service Calls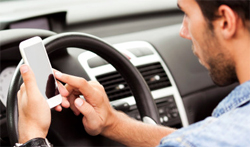 Can-Am Rubber's experienced team of tire specialists also makes service calls for individuals and commercial fleets. We do all types of tire work for Bobcats, forklifts, cars, trucks, and all types of vehicles.
Tire Foam Filling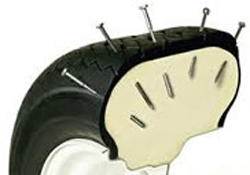 Tire foam filling, offered at Can-Am Rubber, replaces air in a tire with a foam product that gives you a ride similar to air, but makes the tire virtually flat-proof, extending the life of the tire while maximizing performance and stability.