Keep You Safely on the Road
Can-Am Rubber Inc. offers more than your average tire store. We have a certified mechanic on staff to provide several other services to keep you safely on the road.
Wheel Alignments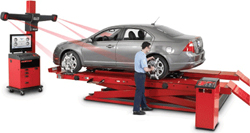 We provide wheel alignments for sedans, trucks, vans, and commercial vehicles. This service ensures even tire wear and a smooth, sturdy ride while improving fuel efficiency.
Shocks and Ball Joints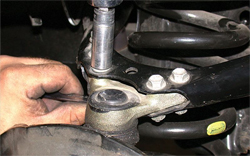 Can-Am Rubber Inc. offers shock and ball joint repairs and replacements for any type of vehicle. Some vehicles require specialized tools for proper installation or require liberating most of the suspension for replacement—our mechanic has the experience and knowledge to take care of any ball joint repair. Protect your car's frame and wheels by getting worn or broken shocks repaired or
replaced at Can-Am Rubber, Inc.
Brake Repair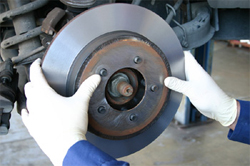 Our auto repair services in Saskatoon include all types of brake repair, from a simple fluid change to replacing the entire system. We install new brake pads, rotors, brake lines, and repair leaks.
SGI Inspections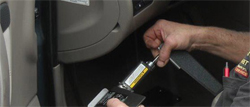 Come to Can-Am Rubber Inc. to get your SGI Inspection completed. We inspect gas and diesel vehicles, including cars and light trucks. This includes body integrity inspections as needed or specified. Computerized Car & Truck Wheel Balancing
Our precise wheel balancing services will pinpoint weight differentiation within tires and wheels to correct problems and avoid tire imbalance. Ensuring your car is balanced will maintain even tire wear, and decrease the risk for exterior damage. We work with any foreign or domestic make and model. Call or stop in to schedule the services you need for your car.